Who Am I?
Developer by Day, Daddy by Night
Ahoy! My name is Dan Romero. I'm a software developer, photographer, and have a passion for drawing and music. I work with some cool technologies at Geometry in NYC. When I'm done with work, I spend my time being the best daddy I can.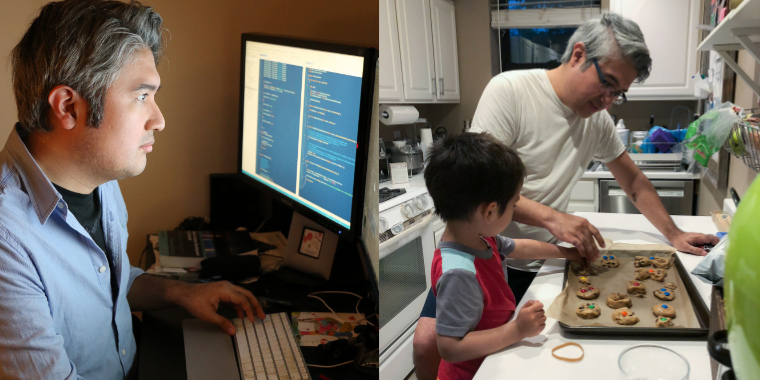 Morning shift on the left - Evening shift on the right.
A few years ago I did a Q&A for Hofstra University I'd like to share with you. It describes very well how I got into computers.